Nina Haggerty Chandelier, "Jaylene's Gyre"
Keith Walker-Designer/Maker/Collaborator.
Hand Blown Glass, installed Aug 2012
6' width x 14" in height, 100 pieces of glass
Installed at the East Edmonton Health Centre (7910 112 Avenue Northwest Edmonton). Read the story here.
"Transitions" Capital Boulevard Light Post Caps
Keith Walker-Designer/Maker.
Capital Boulevard Public Art Project Edmonton, Alberta.
Hand Blown Glass and stainless steel assembled.
A Series of 68 individual colored unique lamppost finials for exterior application on prominent street in downtown core of Edmonton. Sizes vary, average width 7" and 30" in height. Completed November 2014.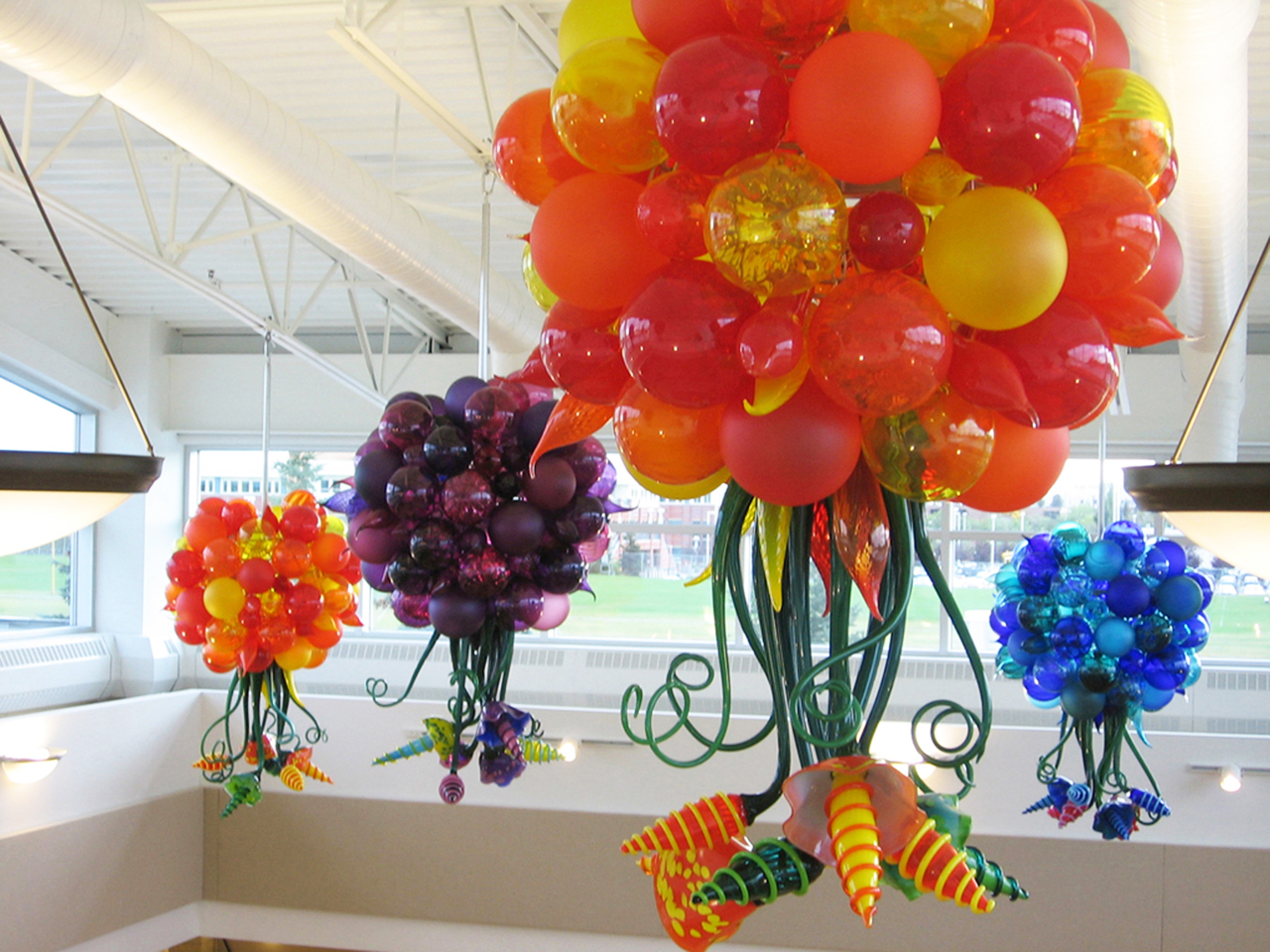 Central Lions Commission "Clusters"
Completed Summer 2008 at Central Lions Seniors Recreation Centre, Edmonton, Alberta.
8 individual suspended units, 36" in diameter and 60" in height, Hand Blown Glass Assembled. Edmonton Arts Council Public Art Project.
Read more from the City of Edmonton Public Art Collection website.
"Propagate", Fort Saskatchewan City Hall Public Art Project
"BIOTA", Muttart Conservatory Commission (Detail Images)
Detail of individual hanging sculptures. Installed March 2014. Hand Blown Glass assembled. 5" in width 9" in length