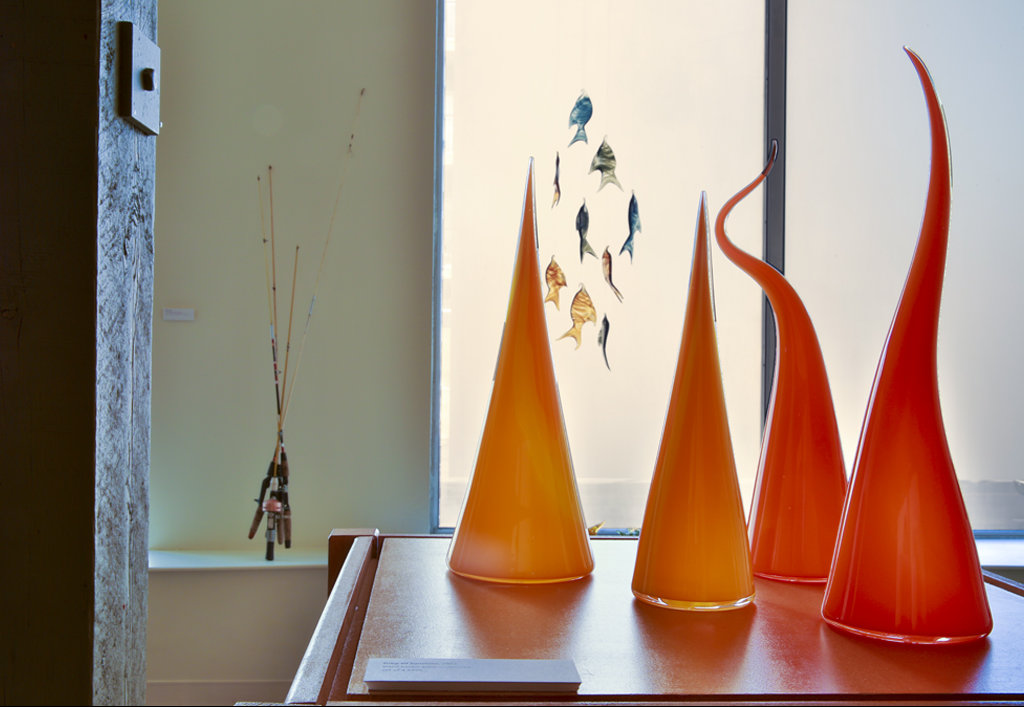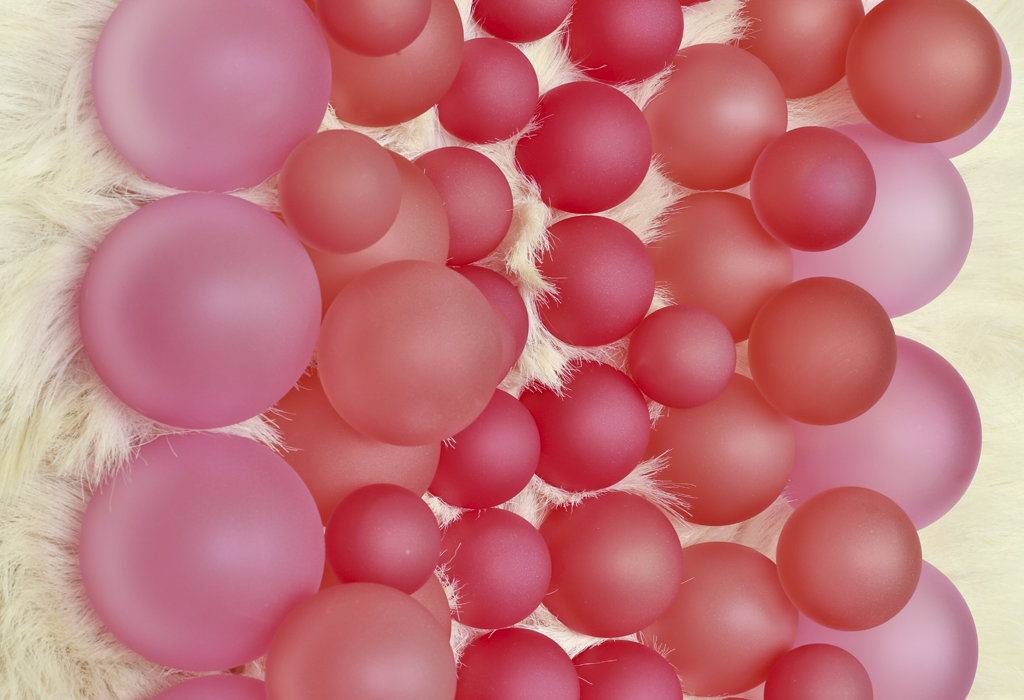 "Kittens" Detail, from Less is More
Keith Walker-Designer/Maker. 2015
Hand Blown Glass Components with Hides assembled, displayed in a low-relief wall mounted sculptural composition.
Size, 2 feet wide by 4 feet in height
(Photo Credit Andrea Clark)
"Manmade", from Less is More
Keith Walker-Designer/Maker. 2015
Hand Blown Glass Component with found object bumper assembled, displayed in a low-relief wall mounted sculptural composition. Size, 6 feet wide by 12" in height
(Photo Credit Andrea Clark)
"Arctic Eye", from Less is More
Keith Walker-Designer/Maker. 2015
Hand Blown Glass Components assembled, displayed in a low-relief wall mounted sculptural composition. Size, 6 feet wide by 5 feet in height
(Photo Credit Andrea Clark)
"Offline", from Less is More
Keith Walker-Designer/Maker.
Hand Blown Glass Components assembled, displayed in a suspended sculptural composition. Size, 14 feet wide by 7 feet in height
(photo credit Andrea Clark)
LESS IS MORE - Hot Glass by Keith Walker
Video of Less is More exhibit shot and edited by Dave Von Bieker.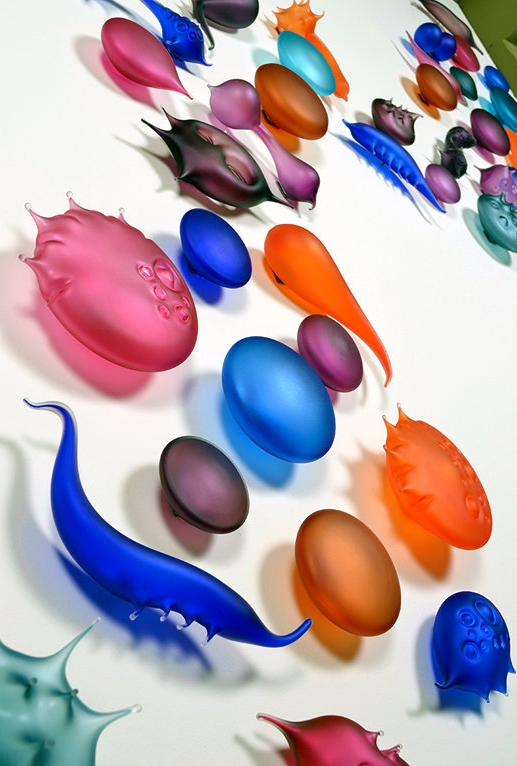 Incomplete
Displayed at Alberta Craft Council as part of group show, "15 on 35" Edmonton, Alberta. Hand Blown Glass Components, Size, 9 feet wide by 6 feet in height.
In-completed Jan 2015